The Cape has some great areas to explore. Through the woods, marsh, or sand you can find ponds, lakes, and ocean views you have never seen before. Discover different wildlife throughout the year as you get outside and explore Cape Cod.
GET OUT SIDE CAPE COD .com recaps many of the hikes and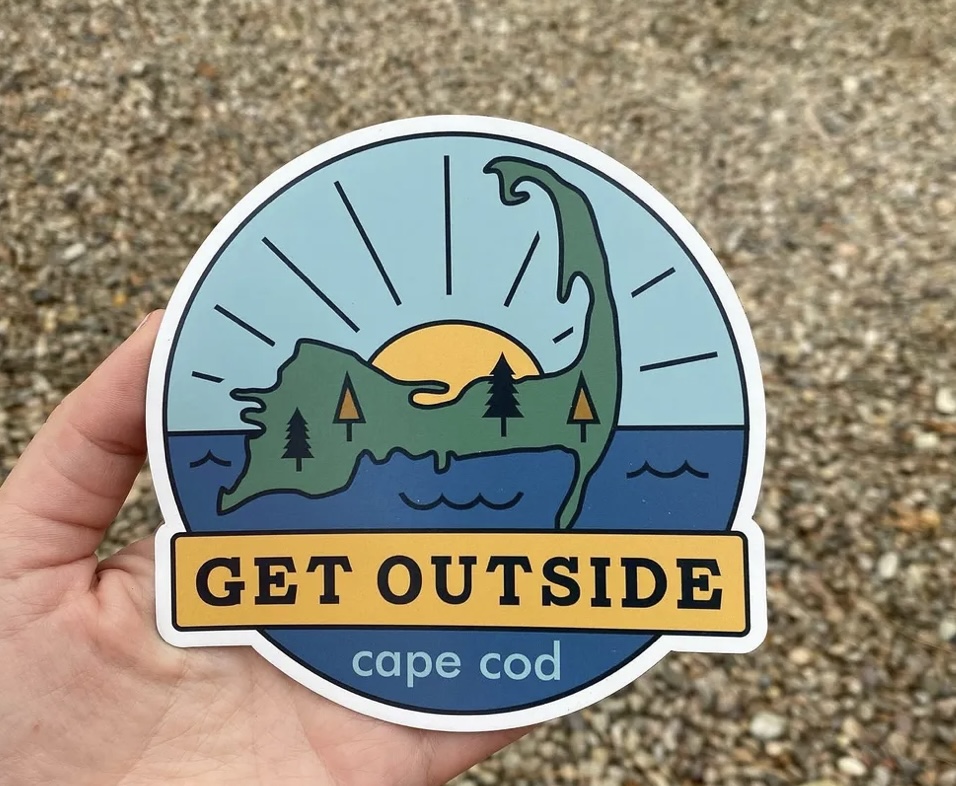 provides information like dog or stroller-friendly.
Here is a list of trails by town.
BARNSTABLE TRAILS
Meetinghouse Farm
Sandy Neck Recreation Area
Long Pasture Wildlife Sanctuary
Long Pond Conservation Area
Crocker Neck Conservation Area
Hathaway's Pond
Otis Atwood Conservation Area
West Barnstable Conservation Area
Bridge Creek Watershed
Whelan Property
Old Jail Lane Conservation Area
BOURNE TRAILS
Bournedale Hills Trail
Four Ponds Conservation Area
Monks Park
Nickerson Conservation Area
Bourne Sisters Woodland
Little Bay Park
Red Brook Pond Conservation Area
DeNormandie Woods Conservation Area
Broyer and Robinson Conservation Area
Robinson Conservation Area
Dimmick Waterfront
John E. Handy Conservation Area
Lawrence Island beaches
BREWSTER TRAILS
Punkhorn Parklands
Seymour Pond Trail
Boot Swamp Trail
Calf Field Pond
Eagle Point
John Wing Trail
Spruce Hill Conservation Area
Nickerson State Park
CHATHAM TRAILS
Antenna Field Walking Trail (behind Chatham Marconi Maritime Center)
Former Old Colony Railroad Right-of-Way
South Beach
Morris Island Trail
Strong Island
Frost Fish Creek Trail
Barclay Ponds Trail
Cedar Swamp
George Ryder Road, South Trail
DENNIS TRAILS
Indian Lands Conservation Area
Fresh Pond Conservation Area
Quivet Neck and Crowe's Pasture Conservation Area
Romig-Jacquinet and Simkins Neck (Blueberry Patch) Conservation Areas
John Kelly Recreation Area
EASTHAM TRAILS
Lamont Smith South Eastham Conservation Area
Cotton Acres Conservation Area
FALMOUTH TRAILS
Ashumet Holly and Wildlife Sanctuary
Goodwill Park
Beebe Woods
Washburn Island
Salt Pond Area Reservation
Sea Farms Marsh
Bourne Farm
The Knob
HARWICH TRAILS
William and Barbara Lang Hacker Wildlife Sanctuary and Island Pond Conservation Lands
Janet DeFulvio Wildlife Sanctuary Boardwalk
Coy's Brook Woodlands
Bluebird trail at Bank Street Bogs Sanctuary
Isabel Smith Monomoy River Conservation Lands
Bell's Neck Conservation Lands
Hawksnest State Conservation Lands
Thompson's Field
MASHPEE TRAILS
South Cape Beach State Park
Lowell Holly Reservation
John's Pond Conservation Area
Mashpee River Woodlands
Jehu Pond Conservation Area
Quashnet River Corridor
Besse Bog Conservation Area
ORLEANS TRAILS
Paw Wah Point Conservation Area
Bakers Pond Conservation Area
PROVINCETOWN TRAILS
Corn Hill to Pamet Harbor Railroad Right of Way
Whistle Path Woods
Foss Woods
Clapps Pond
Hatches Harbor Trail
Shank Painter Overview
Nicky's Park
SANDWICH TRAILS
Scusset Beach State Reservation
Sandwich Boardwalk and Town Neck Beach
Briar Patch Conservation Lands
Murkwood Conservation Area
Talbot's Point Conservation Lands
Maple Swamp Conservation Area
Boyden Farm
Ryder Conservation Land
Shawme-Crowell State Forest
TRURO TRAILS
Railroad Dike-Corn Hill to Pamet Harbor
WELLFLEET TRAILS
Massachusetts Audubon Society Wellfleet Bay Wildlife Sanctuary
Fox Island Marsh and Pilgrim Spring Woodlands Conservation Area
Box Turtle Woods Conservation Area
Bayberry Hill Conservation Area
Great Island Trail
YARMOUTH TRAILS
Callery-Darling Conservation Area
Dennis Pond Conservation Area
Horse Pond Conservation Area
Raymond J. Syrjala Conservation Area
Sandy Pond Recreation Area
Historical Society of Old Yarmouth Nature Trail
CAPE COD NATIONAL SEASHORE TRAILS
Fort Hill Trail (Eastham)
Red Maple Swamp Trail (Eastham)
Buttonbush Trail (Eastham)
Doane Loop Trail (Eastham)
Nauset Marsh Trail (Eastham)
Atlantic White Cedar Swamp (Wellfleet)
Great Island Trail (Wellfleet)
Pamet Area Trails- Bearberry Hill Overlook (Truro)
Small Swamp Trail (Truro)
Pilgrim Spring Trail (Truro)
Beech Forest Trail (Provincetown)