My Gibson Sotheby's office is located at 563 Rt 6A in Dennis in the Northern part of the town. For me, Dennis is a perfect central location to get to anywhere on Cape Cod in a short drive. It also has one of my favorite beaches, Mayflower across the street. Aside from the location of Dennis, I really enjoy the diversity and variety of attractions.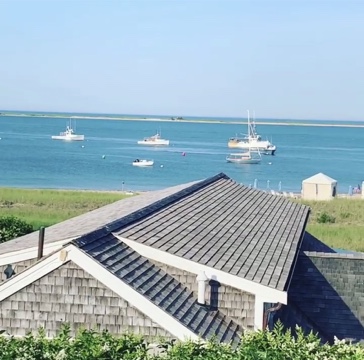 Here are some of my favorites in Dennis.
Restaurants:
Sesuit Harbor Cafe The Capes Best Lobster Roll! A classic Cape Cod clam shack offering outdoor dining overlooking Northside Marina and Cape Cod Bay. Open seasonally for breakfast, lunch, and dinner to enjoy the raw beauty of Cape Cod.
Chapin Bayside. A family-style beach bar a short walk from Mayflower Beach. Indoor and outdoor seasonal seating.
The Pheasant Family owned with a focus on sustainable locally-sourced dining and gracious but approachable hospitality. The kitchen works closely with local farmers and fishermen to source the best seasonal ingredients to create dynamic and bold flavors and made-from-scratch menus. Quint farmhouse setting. Indoor and outdoor setting.
The Marshside Wide-open dining room and bar with views of the marsh. Large menu with all your American coastal favorites.
Cleat and Anchor is an American-style restaurant and tavern that fuses casual Cape Cod charm with a little contemporary flare. Great Sunday brunch, creative lunch, and dinner menus, and a very thoughtful beer and cocktail list.
The Red Nun Casual pub food and excellent burger menu ( on English muffins )
MARKET and DELI
Bandera's Market & Deli ( South ) Prides themselves on providing our customers with the freshest and most delicious breakfast and deli sandwiches. A wide variety of traditional deli sandwiches and grocery items.
Dennis Public Market ( North ) A historic market, deli, and butcher shop on Rt 6A. Open year-round for all your grocery needs.
COFFEE
Three Fins Coffee ( South Rt 28 ) Roasted at the coffee shop. Wide-open and inviting atmosphere and great coffee.
GOLF
Golf at Dennis Pines, Dennis Highlands, or Bass River.
ICE CREAM
The Ice Cream Smuggler ( North )
Sundae School ( South )
THE BEACHES
BASEBALL Yarmouth Dennis Red Sox ( 2022 schedule )
HISTORICAL AND GEOGRAPHICAL INFORMATION ON DENNIS
The town officially separated and incorporated in 1793. It was named after the resident minister, Rev. Josiah Dennis
Dennis spans the width of Cape Cod, with Cape Cod Bay to the north, Brewster to the northeast, Harwich to the southeast, Nantucket Sound to the south, and Yarmouth to the west. The town is about 10 miles (16 km) east of Barnstable, 24 miles east of the Sagamore Bridge, and 78 miles southeast of Boston. The Town of Dennis comprises the villages of Dennis Port, Dennis Village (including North Dennis), East Dennis, South Dennis, and West Dennis.
Dennis has a total area of 22.3 square miles, of which 20.5 square miles is land and 1.7 square miles is water.
The town lies on the eastern banks of the Bass River, which nearly divides the cape in half. There are several small ponds and lakes in town, as well as Sesuit Harbor to the north and West Dennis Harbor to the south.
The town of Dennis describes the town as "combining traditional New England heritage with modern-day conveniences. The villages of East Dennis, Dennis, and South Dennis feature scenic historic districts hailing back to whaling days, while tranquil tree-lined streets meander through Dennis Port and West Dennis. Sixteen beaches lie on the warm waters of Nantucket Sound to the south and on the crisp refreshing waters of Cape Cod Bay to the north. Numerous recreation trails offer healthful relaxation, and well-developed business districts throughout the villages provide ample goods and services."