The Cape and Islands Association of Realtors does a great job of providing realtors with updated market data on a daily basis. I have access to the latest trends broken down by town. This is one of the factors that helps me to advise on pricing strategy for buying or selling your home. Read below "what you need to know" about the past year. Reach out to me at any time for more information.

2022 Cape Cod Real Estate Market Year-in-Review: What You Need to Know
Written by:

Cape Cod and Islands Association of REALTORS®

The real estate market in 2022 ended where we expected (but, not hoped) with closed sales down more than 20% and median sales price continues to grow.
Here are the data points and trends that stood out to us: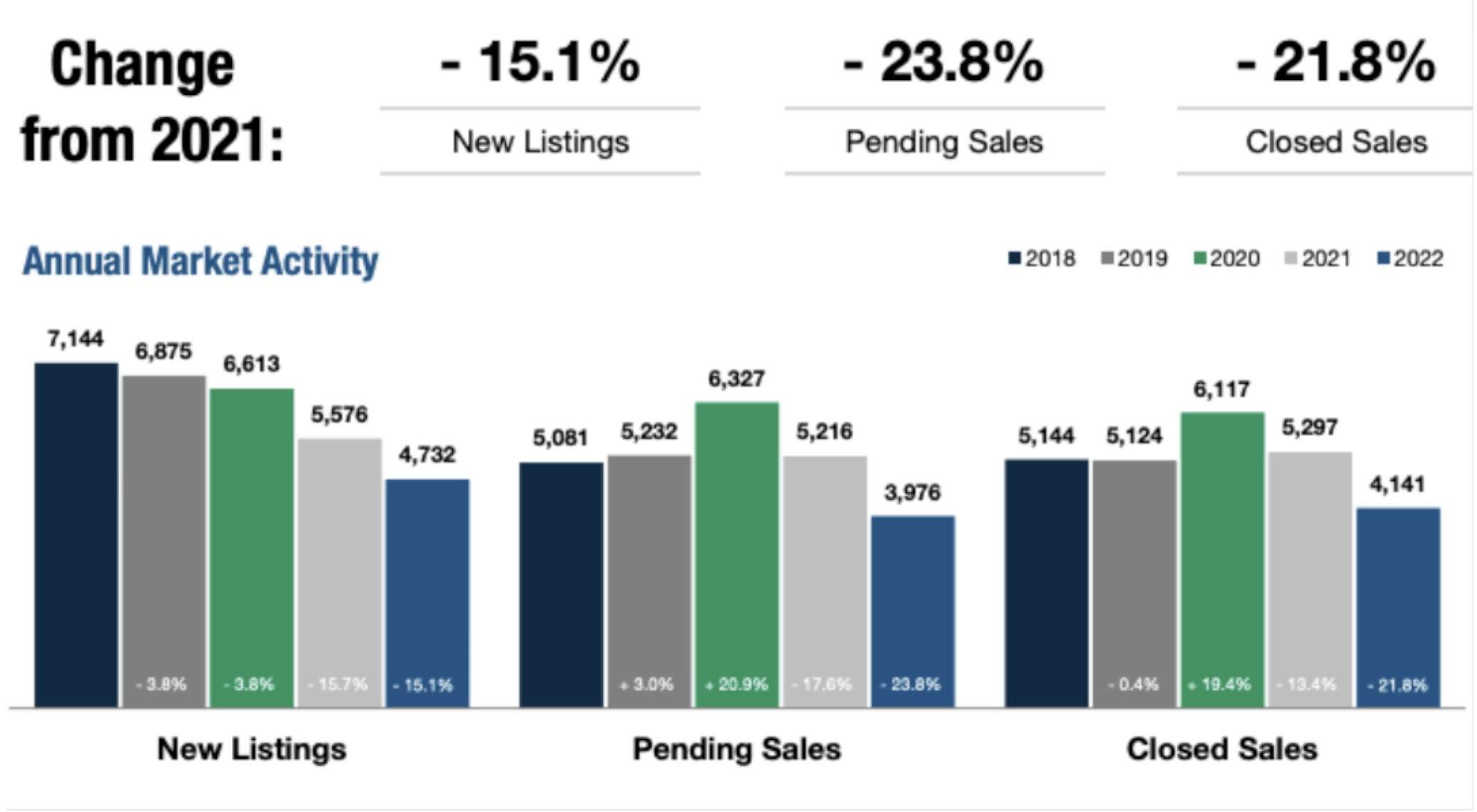 1) Has Our Market Settled After a Readjustment?
Every real estate market in the country is going through a readjustment coming off two of the best years ever for real estate. The pressing question is: Has the market settled or is it still readjusting? As with most market shifts, we likely won't know until it has already happened.

2) Inventory Stagnated, But Month's Supply Grew by 50%
The 'Months Supply of Inventory' statistic best explains the market in 2022. It is still near its all-time low - we ended 2022 with just 1.5 months (6 weeks!) of inventory, but that was up 50% from 2021.
We still have a long way to go for this metric to show a balanced market (6 to 9 months), and with the lack of building we see on the Cape, we may never climb high enough again to reach a truly balanced market.

3) Provincetown and Chatham Slow Down; Falmouth Earns a Gold Star
The frenzied pace of Provincetown and Chatham appears to slow as they saw the smallest gains in median sales price after several years of outperforming the Cape marketplace.

Falmouth showed remarkable resilience as a market (possibly buoyed by being more of a year-round community with easy access off-Cape for hybrid employment) while seeing its sales pace stay at 2021 levels. Falmouth had more new listings and showed more moderate growth in sales price than any other town on the Cape.